PASEOS born within the Captech Electro Optical Sensors Technologies (EOST), brought together FlySight (IT) and its esteemed EU partners, Fraunhofer (DE) and MBDA (IT), in a close collaboration to develop an architecture of a smart electro-optical sensor suite to improve situational awareness of the military scenario and optimise the decision-making performance.
"Last week at the MBDA Italia offices in Rome, we concluded the final meeting for the EDA CAT-B PROJECT PASEOS (A PROTOTYPE ARCHITECTURE OF A SMART ELECTRO-OPTICAL SENSOR SUITE) – Andrea Masini, CEO of FlySight explained-.  During this meeting, we had the opportunity to discuss the significant achievements of the project with representatives from the Italian and German Ministries of Defense".
PASEOS has undoubtedly marking a significant leap forward in the ongoing challenge of supporting military operators in their decision-making process. This achievement has been made possible through the synergy and expertise of individual partners, which have played a crucial role in shaping the project's evolution from concept to a fully functional field demonstration. The progress made in sensor fusion and management, AI-based information processing, and situational awareness is paramount if we aim to further strengthen and optimize decision-making capabilities during military missions.
"With PASEOS, we have laid the foundation for the standardization of Smart Sensor Architecture, providing the European Defense Sector with a robust reference point for addressing the integration challenges posed by new sensors in operational scenarios while ensuring compliance with STANAGs and maintaining high processing capability- FlySight CEO detailed and concluded-. We would like to express our sincere gratitude to the Ministries of Defense of Italy and Germany for their invaluable support throughout this project. Additionally, we extend our thanks to the European Defence Agency (EDA) for transforming the ideas behind this project into a tangible reality. Your unwavering support and commitment have been instrumental in our success".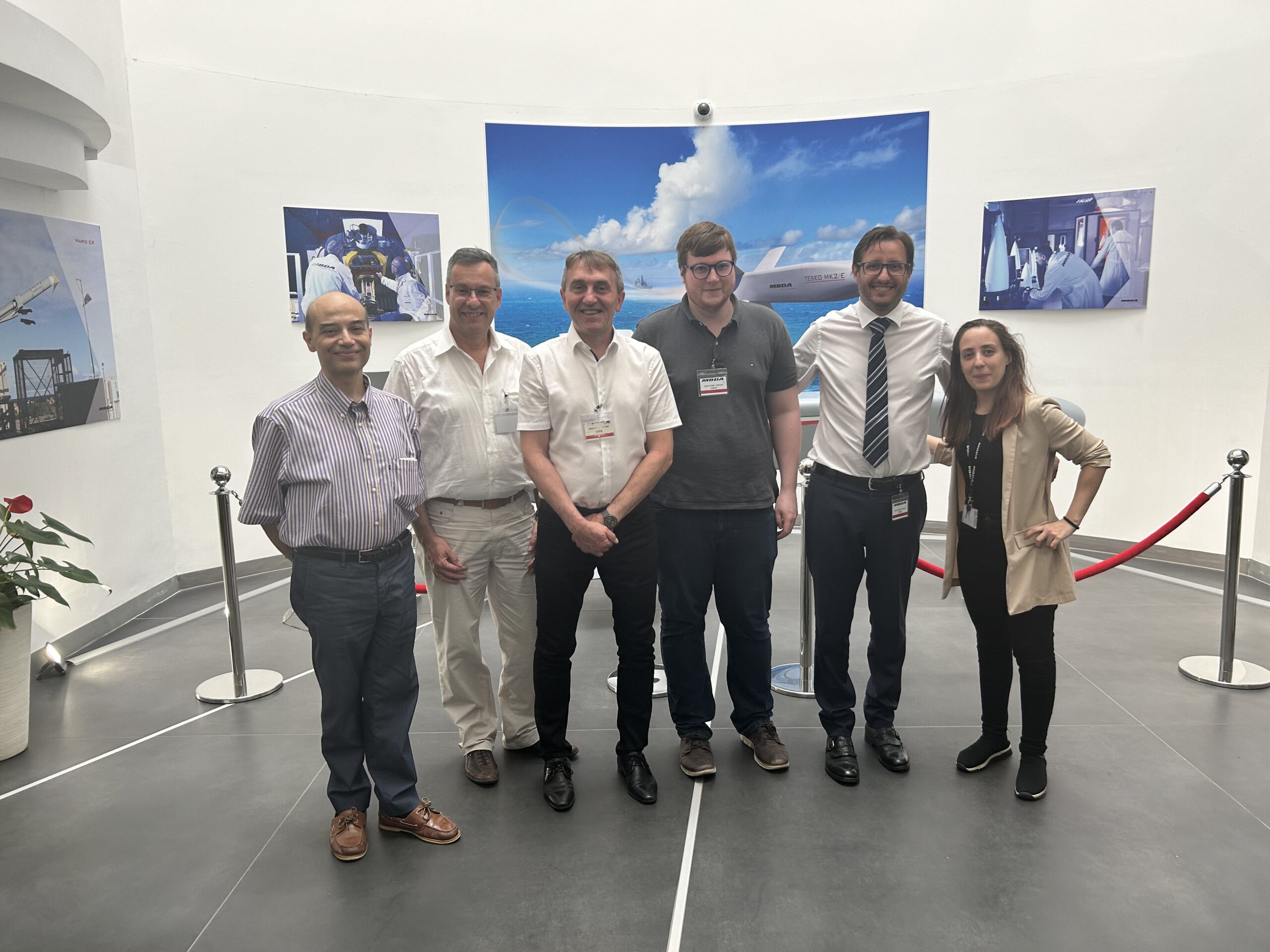 From left to right: Alessandro Ciorba PAMG – Project Arrangement Management Group (MOD – IT); Dirk Pallmer (Fraunhofer-IOSB); Wilmuth Müller (Fraunhofer-IOSB); Christian Biehler PAMG – Project Arrangement Management Group (MOD – DE); Andrea Masini (FLYSIGHT); Angelica Lamanna (MBDA Italia).