FlySight is pleased to announce the appointment of Andrea Masini as its new Chief Executive Officer (CEO).
With headquarters in Livorno, Italy, the Flyby Group has gained recognition for its advanced software solutions in decision support across three key business areas:  
Defence & Security

Energy

Health
FlySight, as a controlled company within the Flyby Group, was founded in 2020, combining years of expertise in remote sensing and data analysis within the defence and security field.
Pioneering Solutions for Real-Time Situational Awareness
FlySight is rapidly making its mark on the international market by offering cutting-edge software solutions that enhance real-time situational awareness, mission planning, and debriefing in various scenarios, including land, avionics, naval, and underwater environments. The company serves as a trusted supplier to numerous international Defence & Security organizations and actively participates in research programs within the European defence landscape.
FlySight's new CEO, Andrea Masini
Andrea Masini, an accomplished professional with a background in academic research, joined the Flyby Group 18 years ago when it was a small enterprise consisting of only five employees. Since then, Flyby has transformed into a multinational holding company, with FlySight being one of its controlled companies. Andrea has played a crucial role in the growth of FlySight, nurturing innovative ideas, fostering a highly skilled and motivated team of engineers and data scientists, and driving the technical and operational aspects of the business.
Andrea Masini will succeed Dr Emilio Simeone, Flyby's visionary leader, as the CEO of FlySight while Dr Simeone will continue to serve FlySight as Chairman of the Company.

Dr Simeone shares his thoughts on Andrea's appointment, stating, "Andrea's extensive expertise in the Defence and Security sector, along with his exceptional strategic and leadership capabilities, have been invaluable to Flyby. Under his guidance, FlySight has experienced remarkable growth, demonstrating clarity, structure, concentration, and a strong sense of teamwork. Andrea's unique combination of skills,  experience and vision will guide the Company through its next level maturity and positioning on the global market".
Expressing his commitment to the company's future, Andrea Masini states, "I am dedicated to ensuring the continuity and solid growth of the path that we have followed from the beginning. I fully understand the importance of delivering complex and innovative solutions to meet the evolving needs of our sector. I have complete confidence in the exceptional talents and strengths of the individuals I work with. Together, we will build upon our solid foundation to embrace an exciting future, capturing growth opportunities and delivering added value to our valued customers."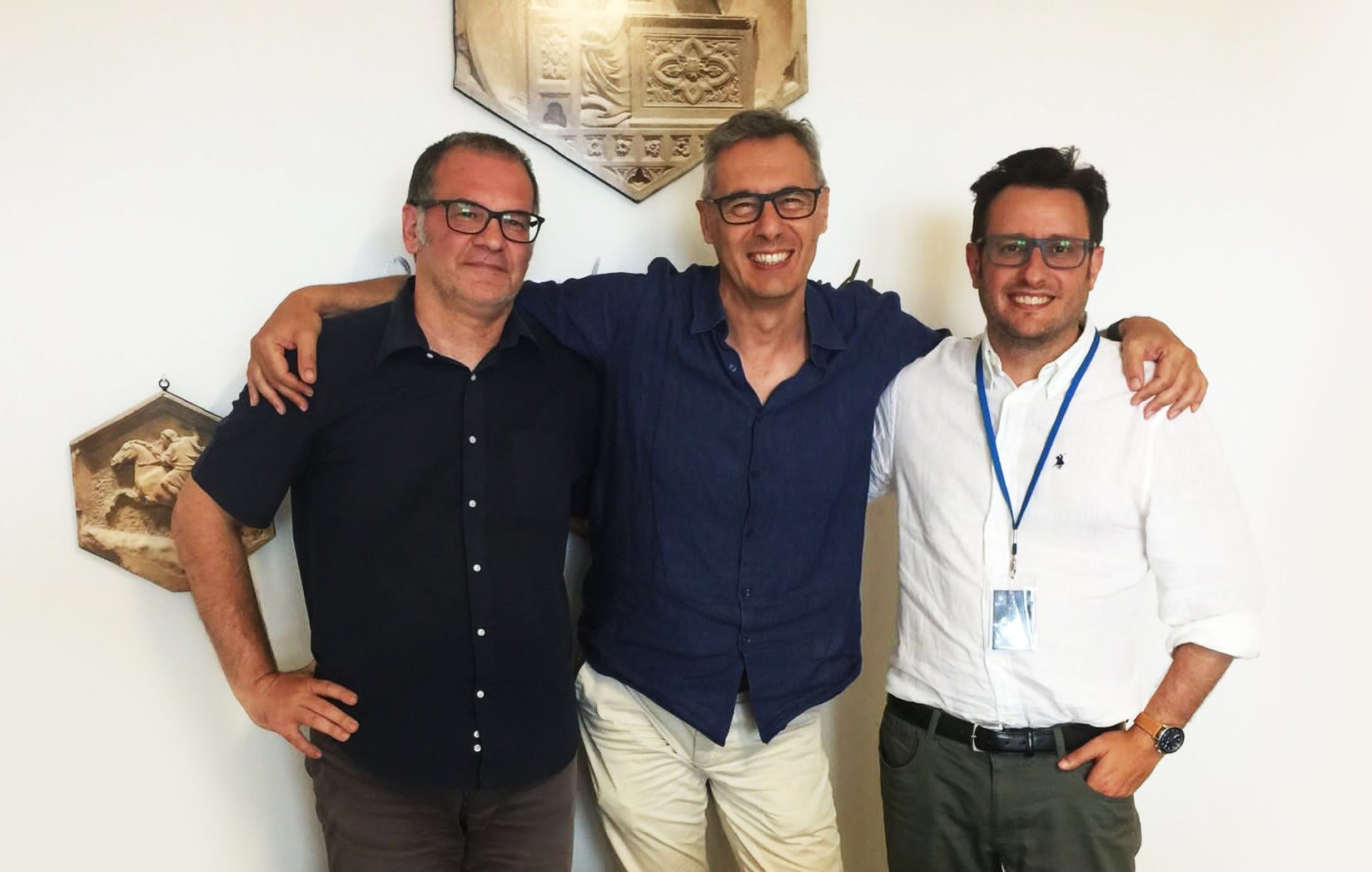 Ciro Lanzetta (FlySight member of the board), Emilio Simeone (Chairman of FlySight), Andrea Masini (CEO of FlySight).