If there is one industry that is renowned for being at the cutting edge of innovation and technology, it's aviation. From the moment the Wright Brothers first took to the skies, our passion for advancement and creativity in engineering has advanced in leaps and bounds. This endless inventiveness has led to the creation of incredible systems such as augmented reality. Aviation operators, both in the military and civilian sectors, can benefit from augmented reality for aircraft.  
This revolutionary technology can not only enhance safety and streamline operations, but also opens up new fields of exploration. Augmented reality can be applied easily and seamlessly to almost every section of the aviation industry. 
In this article, we will look at augmented reality in aviation maintenance, training, and operations for surveillance and military use, as well as civilian applications. We'll explore the different ways in which augmented reality is being used within the sector, and examine the future of augmented reality in aviation. 
The benefits of modern AR in aviation

 
When augmented reality was first developed, it was big, cumbersome, and predominantly ground-based. With the advent of modern technology such as hand-held tablets and faster satellite download times producing accurate, high-resolution real-time data, AR can now be incorporated into all aspects of the aviation industry, both in the air and on the ground. Indeed, the invention of 'smart glasses' has also made it possible for AR to be used by ground crew without the need for any kind of hand-held device at all. 
The benefits are considerable. AR is an invaluable tool for everyone from pilots (both fully qualified and trainees), to ground crews, baggage handlers, engineers and technicians. AR can even help passengers by creating a VR world that helps to alleviate anxiety.  
For military teams, AR can assist in creating layered overviews of both urban and rural terrain, allowing them to locate targets with astonishing accuracy and to track and trace an acquired target in real-time, using multiple tags and waypoints. These can supply vital information at a glance, such as the exact address of a building, or monitor a target in transit and give named coordinates or locations to ground teams to intercept the target successfully. 
AR also allows operators on the ground to see what the airborne team can see, giving them more accurate geospatial data to work with in real-time. 
Because modern AR uses technology that users are already familiar with, it's also very user-friendly. The equipment used to employ augmented reality in aviation is lightweight, robust and compact, making it easy to deploy even in a cramped helicopter cockpit. 
How is augmented reality in aviation being used?

 
Augmented reality for aircraft and aviation applications is a quiet revolution within the industry. Few areas within aviation are yet to be touched by this 21st-century advancement. Here are a few real-life examples from around the world:   
Ramp Handling

O

perations – Singapore

Airport and

SATS
It takes a small army of people to keep a commercial plane flying safely. Ramp handling is the term given to a set of specialized services by ground crews that include everyone from refuelling and de-icing teams to luggage and freight loaders. The key factor here is that ramp handling services need to be slick and efficient to ensure plane departures are not delayed. Any delay, no matter how small, can cost the airline a fortune in lost revenue.  
In Asia and the Middle East, SATS operates ground handling services. They recognised that augmented reality in aviation ground operations could be beneficial. Their use of smart glasses at Singapore Changi Airport has allowed luggage and freight handlers to scan QR codes on cargo containers. The augmented reality elements allow handlers to quite literally tell at a glance the flight number, destination and placement of any item marked with a QR code. They estimate that loading times for an average jetliner or cargo plane can shorten by up to 15 minutes, by creating a paperless system that's far more efficient and can save billions of dollars in lost revenue by reducing delays dramatically. 
Aircraft

assembly – Airbus and Lockheed Martin
Putting an aircraft together is one of the most technologically advanced operations on the planet, and Airbus is a world leader in the design and construction of commercial aircraft. The key element they were looking for with augmented reality in aviation was the simplification of the assembly process. Using overlaid contextual instructions delivered through smartglasses, their AR solution helped workers to be capable of lacing seat markers six times faster with no mistakes. That represents a 500% improvement in efficiency. 
In the military arena, Lockheed Martin is using similar AR smartglasses to provide engineers with real-time instructions when constructing and assembling F-35 fighter jets. Tests indicate that the use of this technique has led to a 30% reduction in assembly time, again with almost 100% application accuracy too.
Wiring harnesses – Boeing

 
An average Boeing 737 has approximately 42 miles of wire operating every aspect of the plane's operations. Obviously, anything that can make the installation and diagnostic/repair of a wiring harness easier, more efficient and more accurate has to be beneficial. Boeing saw the potential application of augmented reality in aviation maintenance and its advantages over PDF identification manuals. Boeing developed an interactive AR solution showing three-dimensional wiring diagrams in real time, going on to incorporate a heads–up manual that has enabled engineers to assemble and repair wiring harnesses faster and more accurately.  
Aircraft

familiarisation

and training

for pilots –

Japan Airlines

and

FlySight

 
Augmented reality in aviation has also had widespread applications in the training of staff, from ground crew and cabin crew through to the pilots themselves. When operating a new aircraft, pilots need to familiarise themselves with the layout and control functions.  
Rather than spending hours in a flight simulator, augmented reality can be used to shorten the training time without any risk to passengers or crew. Japan Airlines developed a system that puts pilots in a virtual AR cockpit, allowing them to familiarise themselves with the aircraft in far more detail, and more quickly. 
FlySight has also come up with multiple solutions to pilot training and airborne operations. FlySight has found that AR has one major advantage when it comes to training pilots – it's intuitive. Pilots are using hardware that they are already familiar with, removing that first hurdle and allowing them to fully immerse themselves in the training process. You can find out more about FlySight's pilot training options here. 
Data Collection – Military applications

–

FlySight

 
Both pilots and airborne operators have plenty to think about without having to add data collection into the mix. Across the board, augmented reality in aviation within a military and law enforcement context has had a massive influence on how operations are planned and executed. FlySight's OPENSIGHT augmented reality for aircraft improves pilot and operator awareness in any situation, and because it's operating in real-time, data can be immediately downloaded to mission control for deeper analysis. Missions are fluid situations, so the use of a flexible, accurate and real-time system enables operators to adjust mission parameters 'on the fly' if necessary. 
AR for data gathering can be applied to multiple situations, from crowd management and surveillance to critical event monitoring such as a wildfire, flood or other natural disaster. Because of the multiple layers, FlySight's OPENSIGHT can be applied to both built-up urban areas and open countryside with equal effectiveness. 
The future of augmented reality in aviation

 

 
So where next? That is the big question. Augmented reality in aviation maintenance and operations has infiltrated almost every element of the industry. From training new pilots to assisting search and rescue teams in the air to guiding ground-based teams to a location, land management and comparison of vegetation signatures to identify illegal crops, AR has a wealth of potential uses.  
The next area it could start to have a greater presence in is air traffic control, so the connection between ground-based and airborne units can be more integrated. This applies to both civilian and military operations, with applications well ahead of the curve.  
As well as efficiency, there is one other element of aviation that is mission-critical and that's safety. Augmented reality in aviation maintenance has already proven to enhance efficiency, but it also plays a key role in aviation safety. Not only does it reduce pilot and operator fatigue, but it can also help with ground-based diagnostics. AR allows technicians and ramping crews to identify and correct any potential problems before they impact the safety of the aircraft and its passengers and crew.
Find out more about AR from

FlySight

 

 
From the early days of AR, FlySight has been at the forefront of innovation and application within both the military and law enforcement arenas as well as civilian use. Our real-time augmented reality for aviation has enabled airborne operators to carry out more effective surveillance operations in all kinds of different terrain.  
Using selectable layers and 3D rendering, OPENSIGHT opens up a whole new world for operators, supplying them with information and data in real-time and creating a customizable package that works intuitively on familiar equipment.  
The result has been a marked improvement in the performance of operators in a wide range of theatres, including crowd surveillance, target acquisition and tracking, and critical events monitoring.  
If you would like to know more about FlySight's real-time augmented reality for aviation, watch our informative video here. You can also get in touch to find out about utilising AR technology using our online contact form and one of our team will respond to your query.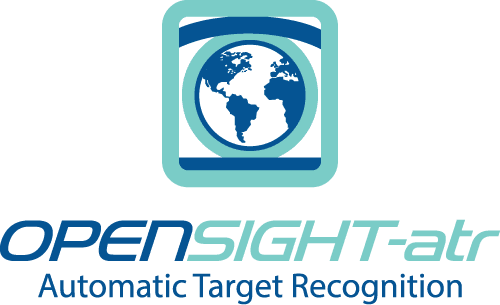 Enabling Augmented Reality in your own application