Nearly everyone these days carries a mobile phone. This has been a real boon to Search and Rescue teams, as it is now much easier to locate individuals in distress, even in remote areas. Traditionally, poor coverage meant that in some more isolated locations, it was impossible to use a mobile phone as an actual phone. This limited the mobile phone's effectiveness in Search and Rescue operations. 
However, using new systems that can locate a phone via geolocation technology effectively turns a mobile phone into a 'beacon' for S&R teams. This is what ARTEMIS has achieved, and thanks to a collaboration with FlySight, it could be a revolution in S&R operations. This technology could save lives. 
What is ARTEMIS? 
ARTEMIS is a mobile phone detection, location and communication system specifically designed by Smith Myers for Search & Rescue operations. Because traditional methods of location can be slow, ARTEMIS has been fine-tuned to give accurate geolocation information based on the signal picked up from a mobile phone, even in a technical 'dead zone' such as halfway up a mountain. ARTEMIS geolocates a handset quickly and accurately using not one but two geolocation techniques.  
With a range of up to 19 nautical miles, ARTEMIS has a much wider reach than traditional geolocation systems. It enables operators to send texts and make calls in no-service areas, potentially allowing them to contact a target before reaching them to assure them that the target has been located and that help is on the way.  
The system has been tested and is certified as RTCA DO-160-G, meaning it can operate even in the most challenging and rigorous operational environments. The system can be adapted to both airborne S&R units and ground teams, coordinating the data to provide shareable information in real-time. The hardware is compact, requiring only two small antennae.  
Crucially, the software integration has been condensed into a single API document that covers all mission systems and sensor integration. Basically, ARTEMIS is a plug-and-go system that can be applied to any S&R scenario. 
FlySight's role in modern S&R 
Using the highly advanced OpenSight system, FlySight and Smith Myers have joined forces to deliver ARTEMIS to S&R teams around the globe. By integrating ARTEMIS and OpenSight, operators can get a much clearer operational picture of any scenario. By combining ARTEMIS with OpenSight technology and plug-ins such as Fog Suppression Retinex, S&R teams can get a much more detailed overview of the terrain from an airborne S&R unit.  
Using ARTEMIS, they can then home in on the target's mobile phone signal and geospatial position. At the same time, OpenSight's multi-layer AI and enhancements make it easier to direct ground units towards the target via the shortest and most easily accessible route.  
The additional data provided by mass-mapping and geofencing ensures that crews work as efficiently as possible, shortening the time it takes to find the target and minimising crew fatigue which could impact their ability to locate a person in distress.  
Using their advanced Augmented Reality software, the information gathered from ARTEMIS can be overlaid and accurately rendered into a 3D map. This gives ground-based S&R teams a more in-depth understanding of the terrain, allowing them to choose the safest and/or fastest route to the target. So not only does the ARTEMIS/ OpenSight combination provide a faster rescue for the target, but it ensures the safety of S&R teams, both on the ground and in the air. 
Whether it's a mountain rescue or a coastal search, any system that allows S&R teams to locate the exact position of their target quickly has a massive impact on a successful outcome. ARTEMIS and OpenSight could revolutionise modern S&R tactics and, consequently, save countless lives in the future.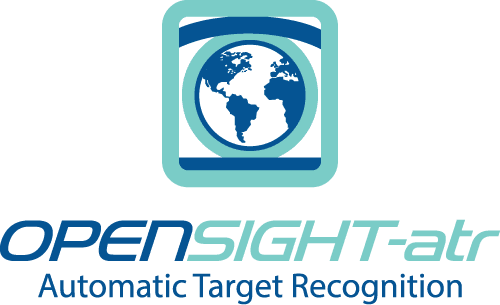 The perfect solution for any possible scenario